Jim Rooney has spent the past fifty years or so playing, writing, promoting, recording, and producing American folk music – both traditional and contemporary. He is, perhaps, best known these days as the record producer for Nanci Griffith, Iris Dement, John Prine, and many others – a body of work for which he was presented the Lifetime Achievement Award by the AMERICANA MUSIC ASSOCIATION  in 2009.
He also has a Facebook page for current happenings. Feel free to "Like" it
This podcast is the seventh installment broadcast by Royalton Community Radio in Vermont, a sort of companion soundtrack to Jim's new memoir IN IT FOR THE LONG RUN, his third book about the history of this music
May 21,  2014
The Passing of the Torch

Download the whole show here   or listen to segments
PART I
Folklore researchers Ralph Rinzler, Alan Lomax, Mike Seeger and others go down south seek out the original voices from the Depression era recordings. A surprising number of them are still around and find their way to New York and New England where they find the eager ears of the folk revivalists.  Mountain style banjo picker Clarence Ashley and a young guitarist named Doc Watson,  with a revolutionary flat-picking style, are among them.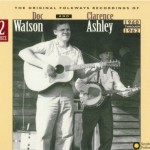 And here is a YouTube interview/performance by Clarence Ashley:

PART II
Country blues legends Sleepy John Estes and Skip James step out of the record grooves and onto the stage of the Club 47, inspiring a new generation, including Tom Rush, Taj Mahal, and  the band Canned Heat's Alan Wilson and Bob Hite.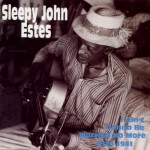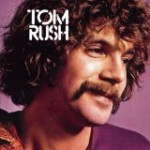 (has  a later, funkier version of Drop Down Mama than the podcast's]
PART III
Blues singer Geoff Muldaur and his wife Maria were part of the scene surrounding the Kweskin Jug Band, and they were all soaking up the influence of the elder statesmen of the country blues, none more revered (or copied) than Mississippi John Hurt, who went on to great success at Newport. The Muldaurs were still part of the crowd with Rooney and Keith in Woodstock  NY a decade later.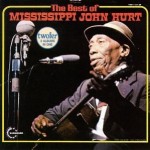 Playlist Podcast #7
| | | |
| --- | --- | --- |
| 6.01 | In It For The Long Run | Jim Rooney |
| 7.02 | The Coo-Coo Bird | Clarence Ashley/Doc Watson |
| 7.03 | Little Sadie | Clarence Ashley/Doc Watson |
| 7.04 | Little Sadie | Blue Velvet Band |
| 7.05 | Oh Me, Oh My | Charles River Valley Boys |
| 7.06 | Way Down Town | Way Down Town |
| 7.07 | Railroad Bill | Eric von Schmidt |
| 7.08 | Railroad Bill | Taj Mahal |
| 7.09 | Drop Down Mama | Sleepy John Estes |
| 7.10 | Drop Down Mama | Tom Rush |
| 7.11 | I'm So Glad | Skip James |
| 7.12 | On the Road Again | Canned Heat |
| 7.13 | New Minglewood Blues | Sleepy John Estes |
| 7.14 | Minglewood Blues | Geoff Muldaur/John Sebastian |
| 7.15 | Candy Man | Mississippi John Hurt |
| 7.16 | Candy Man | Taj Mahal |