Albums produced by Jim Rooney
PAT ALGER: 

TRUE LOVE & OTHER SHORT STORIES,
1988, Sugar Hill Records
SEEDS,
1993, Sugar Hill Records
NOTES AND GRACE NOTES,
1994, Liberty Records
RICK BERESFORD: 
FIRST OF ONE,
1986, Tirn Records
ROBERTO BIANCO with MICHAEL JOHNSON:
ALWAYS,
2004, Yellow Rose Records
CHRIS BRASHEAR:
HEART OF THE COUNTRY,
2012, Dog Boy Records
HAL CANNON: 
HAL CANNON,
2011, Okehdokee Records
CEOLTOIRI an DOIRIN: 
MUSIC AT THE CROSSROADS,
2004, Ceoltoiri an Doirin Records (Ireland)
MICKEY CLARK:
WINDING HIGHWAYS,
2009, ear-X-tacy Records
IRIS DeMENT: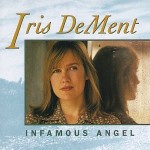 INFAMOUS ANGEL,
1992, Philo/Rounder Records; 1993, Warner Brothers Records
MY LIFE,
1994, Warner Brothers Records
LIFELINE,
2004, Flariella Records
THE TRAIN CARRYING JIMMIE RODGERS HOME (on the album GOING DRIFTLESS: AN ARTISTS' TRIBUTE TO GREG BROWN) 
1992, Red House Records
BIG CITY (on the album TULARE DUST)
1994, Hi Tone Records
HOBO BILL'S LAST RIDE (on the album THE SONGS OF JIMMIE RODGERS: A TRIBUTE)
1997, Sony/Egyptian Records
WHISPERING PINES (on the soundtrack album THE HORSE WHISPERER,
1998, MCA Records
LEANING ON THE EVERLASTING ARMS (downloadable bonus track on the soundtrack album TRUE GRIT)
Nonesuch Records,
2010
RICHARD DOBSON: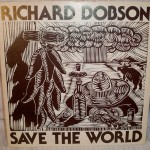 SAVE THE WORLD,
1983, RJD Records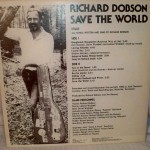 DON EDWARDS:
WEST OF YESTERDAY,
1996, Warner Western Records
DON EVERLY:
LET'S PUT OUR HEARTS TOGETHER (single),
1981, Polydor  Records(U.K)
GARRISON BROTHERS: 
SONGS AND STORIES,
1980, Boot Records (Canada)
THINKING OF YOU,
1982, Boot Records (Canada)
JANE GILLMAN: 
PICK IT UP
(
5 tracks)
1986, Green Linnet Records
STEVE GILLETTE: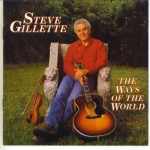 THE WAYS OF THE WORLD,
1991, Compass Rose Records
DAVID GRIER: 
FREEWHEELING,
1987, Rounder Records
NANCI GRIFFITH: 
ONCE IN A VERY BLUE MOON,
1984, Rounder Records
THE LAST OF THE TRUE BELIEVERS,
1986, Rounder Records OTHER VOICES, OTHER ROOMS, 1993, Elektra Records
OTHER VOICES, TOO,
1998, Elektra Records
NO EXPECTATIONS (on the album STONE COUNTRY)
1997, Beyond Music Records
IF I HAD A HAMMER (on the album WHERE HAVE ALL THE FLOWERS GONE?
THE SONGS OF PETE SEEGER, VOL 1)
1998, Appleseed Records
IF THESE OLD WALLS COULD SPEAK
w/Jimmy Webb (on the album
RED HOT & COUNTRY)
1994, Mercury Nashville Records
BILL & BONNIE HEARNE:
DIAMONDS IN THE ROUGH,
1997, Warner Western Records
CELEBRATION! LIVE AT THE LA FONDA,
2002, Big Hat Records
SEAN KEANE: 
NO STRANGER,
1998, Grapevine Records (Ireland)
THE MAN THAT I AM,
2000, Grapevine Records (Ireland)
YOU GOT GOLD,
2006, Circin Rua Records (Ireland)
ROBERT EARL KEEN, JR.:
THE LIVE ALBUM,
1988, Sugar Hill Records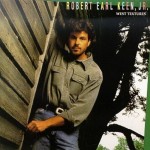 WEST TEXTURES,
1989, Sugar Hill Records
HAL KETCHUM: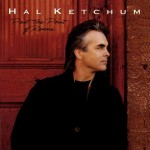 PAST THE POINT OF RESCUE,
1991, Curb Records
SURE LOVE,
1992, Curb Records
EVERY LITTLE WORD,
1994, Curb Records
SOLITARY MAN
(on the soundtrack album MAVERICK)
1994, Atlantic Records
(all co-produced with
ALLEN REYNOLDS
)
CHARLIE LANDSBOROUGH:  
STILL CAN'T SAY GOODBYE,
1999, Ritz Records (United Kingdom)
(co-produced with
ARTY McGLYNN
)
THE LEE VALLEY STRING BAND: 
CORNER BOYS,
1998, Corner House Records (Ireland)
PROLIFIC OR WHAT? 
2008, Corner House Records  (Ireland)
(all co-produced with
MICK DALY
)
PAT McLAUGHLIN: 
WIND IT ON UP,
1981, Appaloosa Records (Italy)
(co-produced with
CURT ALLEN)
PARTY AT PAT'S,
1992
,
Appaloosa Records (Italy)
(co-produced with
DAVID FERGUSON)
DAVE MALLETT: 
VITAL SIGNS,
1986, Flying Fish Records
FOR A LIFETIME,
1988, Flying Fish Records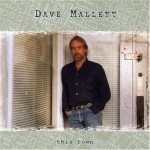 THIS TOWN,
1993, Vanguard Records
CHRIS MEEHAN & HIS REDNECK FRIENDS: 
DANCING IN THE KITCHEN,
2009, Roundstone Records (Ireland)
ANDREW MURRAY:
I WISH MY LOVE WAS A RED, RED ROSE (on the album HELL OR HIGH WATER)
2005, White Cow Music
NOTORIOUS: 
THE ROAD TO DAMASCUS,
2010, Black Socks Press Records
DAVID OLNEY: 
ROSES,
1991, Philo/Rounder Records
(co-produced with
TOMMY GOLDSMITH
)
TOM PAXTON: 
WEARING THE TIME,
1994, Sugar Hill Records
LIVE FOR THE RECORD,
1996, Sugar Hill Records
LOOKING FOR THE MOON,
2002, Appleseed Records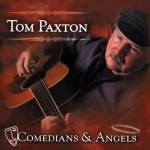 COMEDIANS AND ANGELS,
2008, Appleseed Records
JOHN PRINE: 
I SAW MOMMY KISSING SANTA CLAUS/ SILVER BELLS,
1981 (Single) Oh Boy Records (
on the album
A JOHN PRINE CHRISTMAS)
1993,      Oh Boy Records
AIMLESS LOVE,
1984, Oh Boy Records
LET'S TALK DIRTY IN HAWAIIAN/KOKOMO
(single) 1985,  Oh Boy Records
(on the album
GERMAN AFTERNOONS)
1986, Oh Boy Records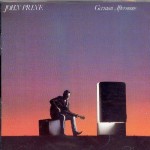 GERMAN AFTERNOONS,
1986, Oh Boy Records
JOHN PRINE LIVE,
1988, Oh Boy Records
IN SPITE OF OURSELVES,
1999, Oh Boy Records
SOUVENIRS,
2000, Oh Boy Records
ROUGH DEAL STRING BAND:
IF YOU WANNA GET YOUR FILL,
2006, Rough Deal Records (Ireland)
PETER ROWAN: 
WALLS OF TIME,
1982, Sugar Hill Records
THE FIRST WHIPPOORWILL,
1985, Sugar Hill Records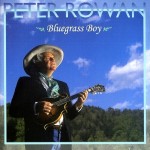 BLUEGRASS BOY,
1996, Sugar Hill Records
TOM RUSH: 
WHAT I KNOW,
2009, Appleseed Records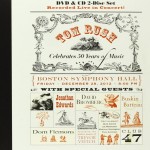 TOM RUSH CELEBRATES 50 YEARS OF MUSIC,
2013 Appleseed Records
NAOMI SOMMERS: 
GENTLE AS THE SUN,
2008,  American Melody Records
OYSTEIN SUNDE: 
KJEKT A HA,
1989, Tomato Records (Norway)
BARRY & HOLLY TASHIAN:
TRUST IN ME,
1988, Northeastern Records
READY FOR LOVE,
1993, Rounder Records
STRAW INTO GOLD,
1994, Rounder Records
HARMONY,
1997, Rounder Records
IAN TYSON: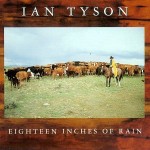 EIGHTEEN INCHES OF RAIN,
1994, Vanguard Records; Stoney Plain Records (Canada)
TOWNES VAN ZANDT: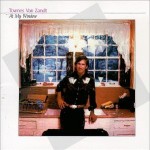 AT MY WINDOW,
1987, Sugar Hill Records
(co-produced with
JACK CLEMENT)
ERIC VON SCHMIDT: 
2ND RIGHT, 3RD ROW,
1971, Tomato Records
(co-produced with
MICHAEL CUSCUNA
)
LIVING ON THE TRAIL,
2002, Tomato Records
JERRY JEFF WALKER: 
GYPSY SONGMAN,
1986, Tried & True/Rykodisc Records
LIVE AT GRUENE HALL,
1989, Tried & True/Rykodisc Records
ROBIN & LINDA WILLIAMS:
THESE OLD DARK HILLS,
2012, Red House Records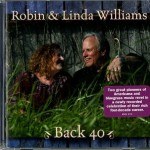 BACK FORTY
, 2013, Red House Records
JOHN LINCOLN WRIGHT: 
TAKIN' OLD ROUTE ONE,
1977,
Esca Records
THAT OLD MILL,
1990, Northeastern Records
PAUL ZARZYSKI
:
WORDS GROWING WILD,
1998, JRP Records
THE GLORIOUS COMMOTION OF IT ALL,
2003, JRP Records
Albums engineered by Jim Rooney
AL & EMILY CANTRELL: 
UNDER A SOUTHERN MOON,
1988, Sombrero Records
JIM & JESSE: 
IN THE TRADITION, (mix engineer) 
1987, Rounder Records
ALISON KRAUSS: 
TOO LATE TO CRY,
1987, Rounder Records
EDGAR MEYER: 
UNFOLDING,
1986, MCA Records (Master Series)
MARK O'CONNOR:
THE NEW NASHVILLE CATS ("Cat In The Bag" track), 1991,
Warner Bros. Records
NASHVILLE JUG BAND
,
NASHVILLE JUG BAND,
1987,
Rounder Records
BLAINE SPROUSE: 
BRILLIANCY,
1985, Rounder Records
JOHNNY WESTERN:
sings 20 GREAT CLASSICS & LEGENDS,
1985, Americana Records
THE WHITSTEIN BROTHERS: 
ROSE OF MY HEART,
1985, Rounder Records