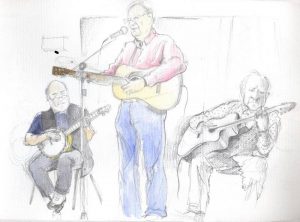 Published by Jim Rooney · March 6, 2018 ·
Returned to Vermont last week after three weeks in Ireland to put a cap on my 80th Birthday Celebrations. We enjoyed beautiful clear, crisp Spring weather in Ireland. Daffodils and snowdrops everywhere. Several cloudless, sunny days which led us to walk on favorite beaches in Connemara and Clare. Carol counted 9(!!) birthday cakes during our stay at various pub sessions and concerts that I did with Arty McGlynn and Mick Daly. I also did a gig with Phillip Donnelly who was such a big part of recordings I did with Nanci Griffith and John Prine. All in all we were on the go for about a month with birthday celebrations in Nashville and Vermont before we left for Ireland. On our last Saturday in Galway Carol had a Flock Fling which served as a reunion of many of the members of her Galway Flock Dance Company. It was a wonderful way for the Flockers to let Carol know how much their Flock experience meant to them. Thankfully, we never caught a cold and were able to enjoy every minute of our stay, reconnecting with our many friends from our nearly 20 year sojourn in our other "home."
Upon our return to Vermont, the sun was shining and we immediately tapped a dozen trees and started collecting the sap which was running full tilt. In our first week we're closing in on 1 gallon of maple syrup boiled, with more on the outdoor fire as I write. It is a special thing to experience. There is still snow on the ground, with the promise of a few more inches tomorrow, but the sun is stronger and lasts longer every day, and I keep feeding wood to the fire under the boiling sap pots, enjoying being out in the air, looking forward to the renewal of life which is inevitable. not to be denied.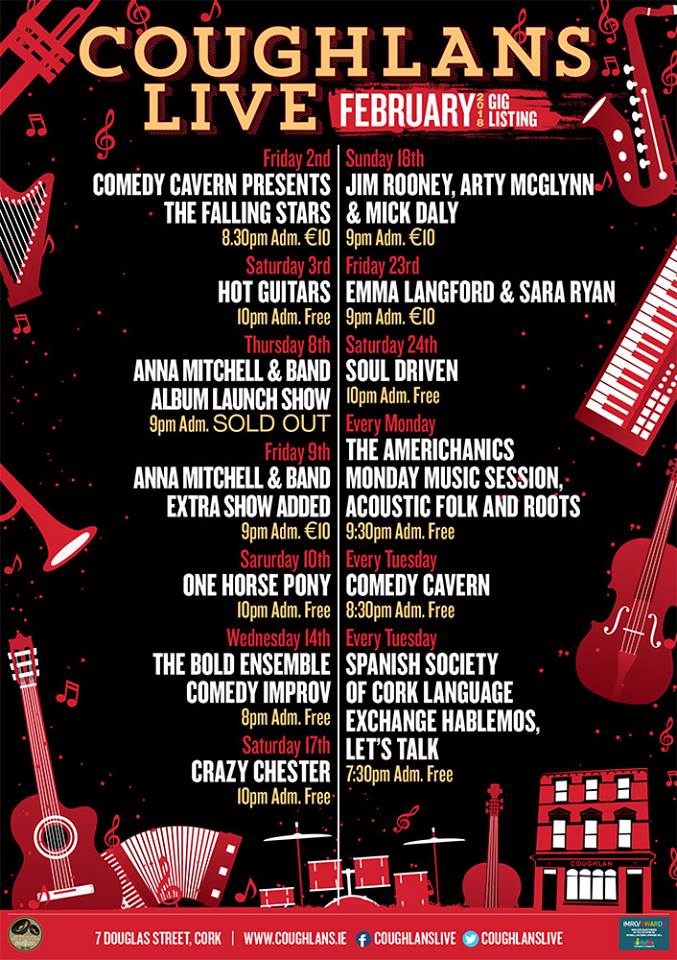 On Sunday Feb 18th, 4 Music Legends come together for one night for a special show featuring;
Jim Rooney (Nanci Grifith, Iris DeMent, John Prine),
Arty McGlynn (Van Morrison, Makem and Clancy)
Nollaig Casey (Coolfin, Elvis Costello,Liam O'Flynn),
Mick Daly (Four men and a Dog, Any Old Time, Lee Valley).
Published by Jim Rooney · February 4, 2018 ·
Headed to Ireland to continue my 80th birthday celebrations. With Arty McGlynn, Nollaig Casey and Mick Daly, I'll be at the Ballinderreen Community Centre, Ballinderreen, Co. Galway, Friday, Feb 16; at the Leap Castle, Kinnity, Co. Tipperary, Sat. Feb 17 and Coughlan's in Cork on Sunday, Feb 18. Finally on Thursday, Feb. 22 with my old Dead Cowboys bandmate, the one and only Phillip Donnelly, at Baker's in Clonmel, Co. Tipperary.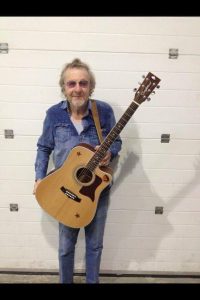 "Live" at The Cannery 1980s: