Jim Rooney has spent the past fifty years or so playing, writing, promoting, recording, and producing American folk music – both traditional and contemporary. He is, perhaps, best known these days as the record producer for Nanci Griffith, Iris Dement, John Prine, and many others – a body of work for which he was presented the Lifetime Achievement Award by the AMERICANA MUSIC ASSOCIATION  in 2009.
He also has a Facebook page for current happenings. Feel free to "Like" it
This podcast is the sixth installment broadcast by Royalton Community Radio in Vermont, a sort of companion soundtrack to Jim's new memoir IN IT FOR THE LONG RUN, his third book about the history of this music.
An earlier one covers this period in detail: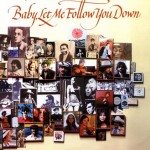 April 8,  2014
Folksingers 'Round Harvard Square
Download the whole show here   or listen to segments
PART I
Joan Baez getting guitar lessons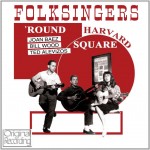 PART II
The urban folk blues of Eric Von Schmidt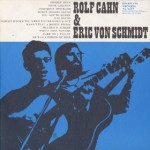 PART III
Jug band music – any old way you choose it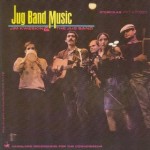 Playlist Podcast #6
| | | |
| --- | --- | --- |
| 6.01 | In It For The Long Run | Jim Rooney |
| 6.02 | Black Is the Color | Joan Baez |
| 6.03 | All My Trials | Joan Baez |
| 6.04 | Banks of the Ohio | Joan Baez |
| 6.05 | Grizzly Bear | Eric von Schmidt |
| 6.06 | Wasn't That a Mighty Storm | Eric von Schmidt |
| 6.07 | He was a Friend of Mine | Eric von Schmidt |
| 6.08 | Baby, Let Me Follow You Down | Bob Dylan |
| 6.09 | The Panama Limited | Tom Rush |
| 6.10 | Comin' from the Ball | Charles River Valley Boys |
| 6.11 | Do Re Mi | Bob Jones |
| 6.12 | Seven Gypsies | Carol Langstaff |
| 6.13 | Let Me Fly | Jackie Washington |
| 6.14 | I'm a Woman | Jim Kweskin Jug Band |
| 6.15 | Don't You Leave Me Here | Jim Kweskin Jug Band |
| 6.16 | Blues My Naughty Sweetie Gives to Me | Jim Kweskin Jug Band |