Jim Rooney has spent the past fifty years or so playing, writing, promoting, recording, and producing American folk music – both traditional and contemporary. He is, perhaps, best known these days as the record producer for Nanci Griffith, Iris Dement, John Prine, and many others – a body of work for which he was presented the Lifetime Achievement Award by the AMERICANA MUSIC ASSOCIATION  in 2009.
He also has a Facebook page for current happenings. Feel free to "Like" it
This podcast is the fifth in a series being broadcast by Royalton Community Radio in Vermont, a sort of companion soundtrack to his new memoir IN IT FOR THE LONG RUN, his third book about the history of this music.
March 19,  2014
Bluegrass w/ Bill Keith at Club 47 Cambridge, Mass. 1962
Download the whole show here    or listen to segments
PART I
The influence of that High Lonesome Sound :
Bill Monroe,  Country Gentlemen, Flatt&Scruggs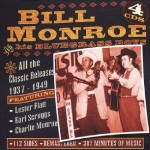 PART II
Imitation: the sincerest form of Flatt – ery
[REUBEN to OCEAN OF DIAMONDS]

PART III
The link between Carl Sandburg and Linda Ronstadt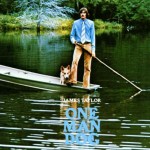 "ONE MORNING IN MAY"
Lyric from Carl Sandburg, Music and Arrangement by Jim Rooney
One morning, one morning, one morning in May,
I spied a young couple, they were making their way.
One was a maiden so bright and so fair and the other was a soldier and a brave volunteer.
Good morning, good morning, good morning said he,
and where are you going my pretty lady?
I'm going out a-walking on the banks of the sea
just to see the water's glide and hear the nightingale sing.
Now they had not been standing but a minute or two
when out of his knapsack a fiddle he drew
and the tune that he played made the valleys all ring,
oh hark, cried the maiden, hear the nightingale sing.
Oh maiden, fair maiden, 'tis time to give o'er.
Oh no, kind soldier, please play one tune more
for I'd rather hear your fiddle at the touch of one string
than to see the waters glide and hear the nightingale sing.
Oh soldier, kind soldier, will you marry me? Oh no, pretty maiden, that never shall be.
I've a wife down in London and children twice three,
two wives and the army's too many for me.
Well, I'll go back to London and I'll stay there for a year,
it's often that I'll think of you, my little dear.
And if ever I return it will be in the spring
just to see the waters glide and hear the nightingale sing.
To see the waters glide and hear the nightingale sing.
Podcast #5 Playlist
| | | |
| --- | --- | --- |
| 5.01 | In It For The Long Run | Jim Rooney |
| 5.02 | Can't You Hear Me Callin' | Bill Monroe |
| 5.03 | Tomorrow's My Wedding Day | Country Gentlemen |
| 5.04 | Ain't Gonna Work Tomorrow | Keith&Rooney |
| 5.05 | Salty Dog Blues | Keith&Rooney |
| 5.06 | The Homestead on the Farm | Flatt&Scruggs w/Maybelle Carter |
| 5.07 | The Homestead on the Farm | Keith&Rooney |
| 5.08 | Reuben | Earl Scruggs |
| 5.09 | Reuben's Old Train | Keith&Rooney |
| 5.10 | Log Cabin in the Lane | Jim Eanes |
| 5.11 | Log Cabin in the Lane | Keith&Rooney |
| 5.12 | Ocean of Diamonds | Keith&Rooney |
| 5.13 | I Hear a Sweet Voice Calling | Bill Monroe |
| 5.14 | I Hear a Sweet Voice Calling | Joe Val w/ Keith&Rooney |
| 5.15 | One Morning in May | Keith&Rooney |
| 5.16 | One Morning in May | JamesTaylor w/ Linda Ronstadt |
| 5.17 | Devil's Dream/Sailor's Hornpipe | Keith&Rooney |